Products tagged with 'almonds'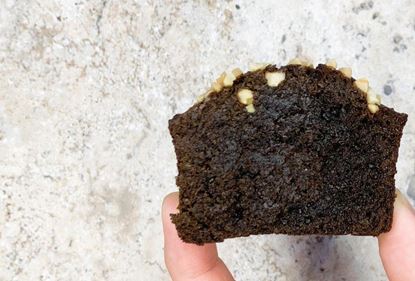 Dark Chocolate Lactation Brownies are a delicious and nutritious treat that are specifically designed for lactating mothers. They are made with ingredients such as dark chocolate, oats, brewer's yeast, and flaxseed, which are known to help boost milk production in nursing mothers. Dark chocolate provides a rich and intense chocolate flavor that is balanced by the natural sweetness of the other ingredients. Rolled oats add a nutty and slightly chewy texture, while the brewer's yeast contributes a slightly bitter taste that is complemented by the sweetness of the chocolate.
Delight your taste buds with this delicious and decadent freshly made Blueberry and Raspberry Compote topped with Fresh Cherry Financiers. Our Financiers are made with a delicate almond batter that is baked until golden brown and crisp. They are then filled with a generous amount of the freshly made Blueberry and Raspberry compote and fresh fruits. Our Financiers are gluten-free and vegan-friendly.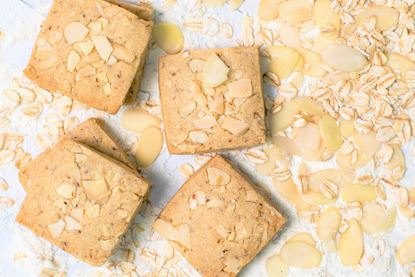 The combination of almond flour and sliced almonds gives these cookies a nutty and crunchy texture, while the orange zest adds a zesty and tangy flavor that complements the richness of the almonds. Flaxseed, a known lactation-boosting ingredient, adds a slightly nutty taste and provides important nutrients such as omega-3 fatty acids. Orange Almond lactation cookies are a great option for nursing mothers who want to boost their milk supply while indulging in a tasty and satisfying treat.